Welcome to Dame Salon Spa, how can we make your day?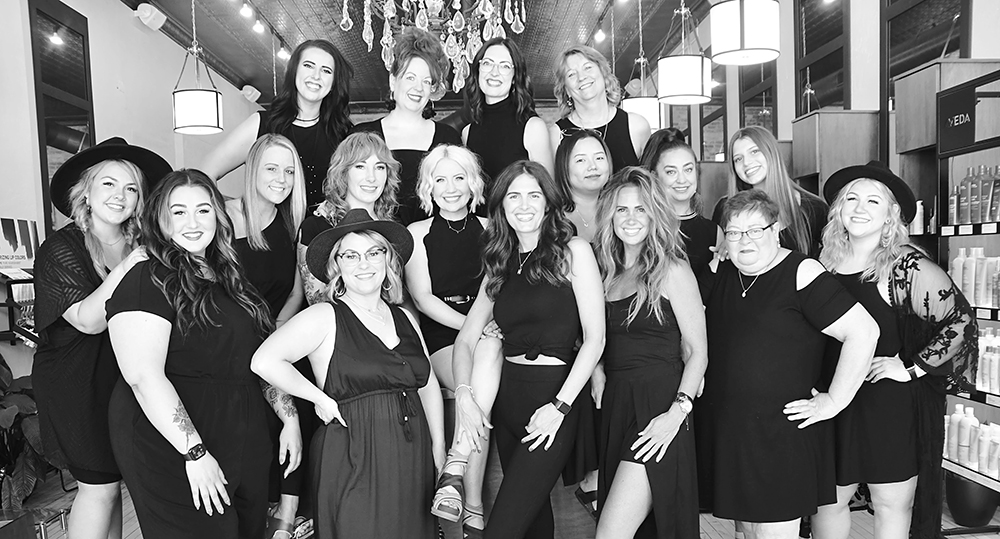 DAME
Changing the world by making one day at at time.
We value HEART, DEDICATION, TEAM & COMMUNICATION. These values are our compass and guide everything we do. 
Dame Salon Spa is located in vibrant downtown De Pere amongst unique shops, restaurants and specialty businesses.
Our home at 620 George Street has been transformed into an urban chic experience. Our design focused salon features the original 100 year old hardwood flooring, 15 foot high embossed tin ceiling and natural exposed brick. A grand full length front window brings light and energy into our space.
Beyond the vitality of our salon, you are welcomed into the tranquil environment of our spa. Attention to detail has distinguished us as number one in the area. Our luxurious pedicure chairs, waterfall and spa room fireplaces are here to enhance your experience.
Experience our electric energy and let us make your day. It is unmatched.
Maggie Dame