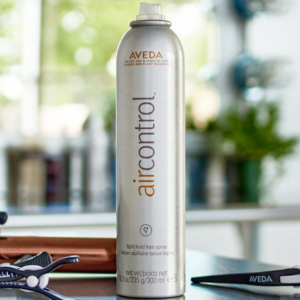 Free, Free, Free!!! Spend $100 or more on any Aveda product at Dame Salon Spa and receive a "full sized" can of our ever-popular Air Control!  This is the perfect time to stock up on your favorite products for back to school!  This fantastic offer is good for the month of August! 
What's new and hot in the nail world??? GEL BUILDER.
Want to keep growing your natural nails while maintaining their health and integrity? Receive this latest and greatest nail service at Dame and see why we've fallen in love. A layer of gel builder is applied to your natural nail prior to the traditional gel polish adding strength and longevity. This product allows you to skip the soak off. We simply file and fill leaving your natural nails long and strong. 
Speaking of nails, OPI's Fall Scotland Collection is here! Refresh your nail game with 12 beautiful new colors inspired by Scotlands rolling hillsides, purple heather blooms and gorgeous coastline. Think shades of rich tartan patterns! One of our favorites is "A Little Guilt Under the Kilt"!
Welcome, Heather! Dame has a new front desk rockstar. Heather is new to the beauty industry and has expressed her excitement in joining our world. We are equally excited to have her warm and inviting personality on Team Dame.
To celebrate our awesome July, we enjoyed a special monthly team connection meeting on Tuesday, August 6. Our friend Elisabeth Hernber from FLOW Yoga led a wonderful wellness session showing us how to focus, breathe, meditate and bond as a team.  We left feeling renewed and ready to care for ourselves and our guests.
Namaste.
Maggie