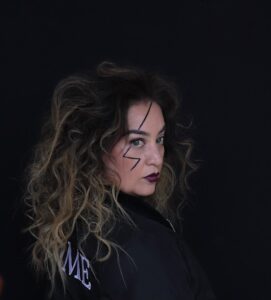 Team DAME recently came together for a day of inspiration led by Aveda styling superstar Britt Dion from North Carolina. Divided into small teams, we created ELECTRIC looks for our first editorial photoshoot experience. We are dedicated to our craft and passionate about learning + growing + creating.
To our loyal guests
As of June 1, face coverings will be optional for our guests and team. Your service provider will be happy to wear a mask upon request. Please let our reservation team know so we can prepare for your visit. Thank you for your outstanding loyalty, patience and support throughout the past year. We do not exist without you. As always, Team DAME is committed to making your day.
Team DAME's summer must haves
Summer is here! And so is Team DAME's collection of tried-and-true, warm weather staples. There's nothing like the pure joy of sunshine! From hair care to skin care, enjoy knowing you have protected yourself before and after sun exposure. With every $100 retail purchase made this month at DAME, be entered to win our complete summer favorites collection!
$230 value!
Sun care protective hair veil
Sun care after sun masque
Sun care hair and body cleanser
Daily light guard
Hydrating masque
Beautifying composition oil
Texture tonic
Lip saver
Treat Dad at DAME
This Father's Day, think outside of the "gift box" and give the gift of relaxation! What better way to release tension and rejuvenate than with a massage at DAME. Treat Dad to a gift that packs health, body, and mind benefits.
With the purchase of a 60 minute massage for $80, receive a complimentary Cooling balancing oil concentrate ($23 value). This lightweight oil rollerball can be massaged into sore, achy muscles to help reduce tension and deliver cooling refreshment to skin and senses. This is the perfect item for a golf bag or briefcase to keep Mr. Cool, "cool!"
Aveda Plus Rewards
Styling Mini Sets
June 24-27: Redeem 2,000 points per set
Set #1
Volumizing Tonic and Phomollient
Set #2
Smooth Infusion Prep and Air Control
Set #3
Be Curly Curl Enhancer & Texture Tonic