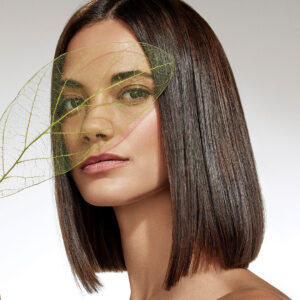 Say goodbye to damaged hair with the bond-building Botanical Repair line that will instantly transform your hair to look healthier, softer and shinier.
The family of products includes shampoo, conditioner, light and rich masques, an award winning leave-in treatment, and the NEW overnight serum.
Trick or Treat! This month guests will receive a goody bag with an overnight serum, botanical repair luxury sample pack, and a Seroogy's Mini Meltaway with every Botanical Repair purchase.
Slay the Fray!
Put your split ends to bed for good with botanical repair overnight serum!  Create new bonds by the thousands, strengthen hair from the inside out, and create an invisible layer to prevent hair from future damage.
Lexi M
A determined and disciplined mindset is a powerful thing, and it is something that Lexi M embodies every single day.  Very simply put, Lexi M shows up for life!  She is dependable, consistent, and filled with grit.  She also has the incredible ability to humble herself to being coached, which is not easy!  This beautiful quality will carry her far in life and bring her great success.
Lexi M's open heart makes her a wonderful listener!  She genuinely hears her guests and her warm personality creates a comfortable space for conversation.
Lexi M's quiet and steady presence at DAME is truly a gift to our team and to our loyal guests.
Aveda Living
We are proud to recognize Meghan as Team DAME's newest Aveda Ambassador.  Meghan is committed to learning+growing and truly embodies DAME's values.  She will be our liaison to AVEDA and will keep our team "in the know" at our monthly team connections.
Welcome, Lianna!
We are thrilled to welcome Lianna to Team DAME!  Lianna is a true daymaker at heart.  Her gentle and kind personality shines bright!  Lianna is offering manicures, pedicures, hair styling and soon hair cutting and coloring services.
Hope is at Hand
Limited-edition hand relief moisturizing creme with shampure aroma.  50% of the purchase price supports cruelty-free breast cancer research.
Aveda Plus Rewards
October 1-7
Botanical kinetics energizing eye creme
Redeem 3,000 points
October 10-17
Pick your botanical kinetics toner
Redeem 2,500 points
October 18-24
Color control shampoo and conditioner
Redeem 5,000 points
October 26-31
Botanical kinetics deep cleansing masque
Redeem 2,500 points