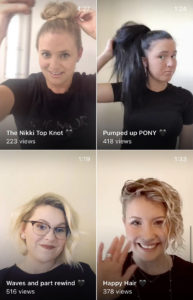 Team Dame are your beauty experts!
We are having so much fun filming tutorial videos for you during quarantine.
A few of our favorites:
*Pumped up Pony
*Top Knot
*Waves and Part Rewind
*Happy Hair:)
Check out @damesalonspa on  Instagram and Facebook for fun, easy ways to create great styles while at home.
Happy viewing!
Maggie Dame